The Sunday Post is a weekly meme hosted @ Caffeinated Book Reviewer. It's a chance to share news ~ A post to recap the past week on your blog, showcase books and things we have received and share news about what is coming up on our blog for the week ahead. See rules here:
Sunday Post Meme
.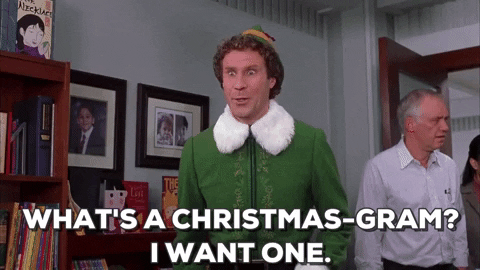 Merry Christmas! Didn't know if I'd get around to posting one of these today, but I decided to go ahead and do a really quick post, especially since it will be the last Sunday post of the year.
Last week on the blog
:
Lots of promo posts, which were easy to get done what with all the Christmas festivities going on this past week. Still got in 2 reviews, although barely. Had an adventure with a pair of Christmas patterned Lularoe leggings that I wore to work on Thursday. Got home to find that there were several holes in the backside of them, big ones, right on my butt! I'm hoping that it didn't happen until I was getting into my car after the 3rd store I went to that night. So embarrassing.
This week on the blog
:
Promo posts: Insidious by Victoria Evers, Holiday Hearts Awakening by Fiola Faelen
Waiting on Wednesday
Cover Reveal: The Talisman Chronicles by T.M. Franklin
Reviews: Prude (Labeled Book #1) by Jordan S. Gray, Holiday ebooks mini-reviews
Possible reviews: United by Melissa Landers (audiobook), The Secret of Ella and Micha by Jessica Sorenson
End of the year wrap-up post
Let's Get 2016 Over With a Giveaway - Part 4
So I need to do a final wrap-up post for the year talking about how I did on all my challenges, as well as doing a sign-up post for any challenges I want to do next year. I hope to get all the above reviews done as well. I'm also working on getting my new calendar set up for 2017 for my blog. Trying a new type because I liked the cover of it so much, but hoping I don't end up going back to the same type I used this year, because the one I already bought was so expensive. Working on reading
Diary of an Oxygen Thief
by Anonymous to decide if I should really have ordered it for my school library.
Stacking the Shelves is hosted by
Tynga's Reviews
. It is a way for us to share the new books we have collected. As usual of course there were way too many ebooks to share, but only a few physical books, so this will be short and sweet.
On the left is my 2nd book from my most recent round of the Great Paperback Pay It Forward group on Facebook. In the middle is the hilarious coloring book that I found when I was searching for another coloring book for a customer one day at the bookstore. As it was only $7.99, I couldn't keep myself from ordering it and buying it. I just need to invest in several flesh colored colored pencils for the shirtless pages. And the last book on the right I found at the Dollar Tree this past week.
Fortunately I've been getting rid of some books through my Let's Get 2016 Over With a Giveaway, although I need to actually get the boxes in the mail! And I will be posting a fourth giveaway this week after the third week giveaway ends on Tuesday. I also got a replacement copy of After by Anna Todd to make up for the copy I loaned my sister that got pretty damaged before she got it back to me.